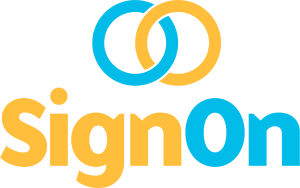 Region
Statewide,
Middle,
Northeast,
Southeast,
West,
East
Event Type
Parent Programs,
Sign Language Classes
30-minute sessions available for parents and children to learn how to change themselves into someone or something through American Sign Language (ASL)
Starting at 9 AM (EDT) / 8 AM (CDT)
SignOn Presents Visual Story telling with Trix Bruce
Patricia ("Trix") Bruce, who is Deaf, delightful and dynamic, is an extraordinary performing artist with a spirited audience-participation entertainment style. Drawing on her background in American Sign Language (ASL) Linguistics and a life of travel and adventure, Trix excels in hilarious true-to-life storytelling and impromptu, interactive ASL artistry. There are words, and then there is Trix Bruce. She can tell you the story of her life, without uttering a word. Trix is a storyteller, a poet, an actress, and a one deaf-woman show. You will be captivated by her electrifying energy, irresistible sense of humor, open-hearted honesty, and rich experience. Enthusiastic audiences all across America celebrate Trix Bruce!
In this special SignOn Offer, parents and children will learn how to "change themselves" into someone or something else through American Sign Language (ASL) in a small group session. In literature, the technique of "personification" gives an inanimate object, a plant, or an animal characteristic that make it seem "human." The object shows emotions and takes on human-like behaviors. You can use this technique in American Sign Language to "become" a flower, a butterfly, or even a book! Trix will demonstrate how to personify characters and shift roles within a story. You'll learn how to "become" a baseball, basketball, beach ball, bowling ball, football, marble, ping pong ball, racquetball, soccer ball, water polo ball, and more!
Cost: $15 for a 30 minute session with Trix and 3 other learners!
*After you fill out and submit this form an invoice and scheduling request will be sent to you via email.
Session will be recorded and archived for you and your family to watch over and over again!