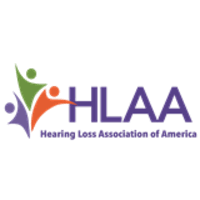 Email Address
hlaanashvillechapter@gmail.com
Event Type
Accessible Programs,
Education,
Professional Development
Hey all! We hope you're enjoying the summer!
We'll be having our Virtual Chapter Meeting this Saturday (July 11, 2020) at 1:30pm CST (Central Standard Time) via Zoom. To register for the virtual chapter meeting this Saturday please click on the link below (today, tomorrow, or any day before Saturday) as you will need to input your name and email address:
https://us02web.zoom.us/meeting/register/tZ0od-GsrjkqHNV16xMM83e4G1zFiL… 
After you register, you will receive a ZOOM link (from Karyn Menck) to join the online Virtual Chapter Meeting. Upon receiving this ZOOM link via your email, please keep in mind that the ZOOM link will only work the day of the meeting (Saturday) at exactly 1:30pm (CST). Let us know if you have trouble navigating through this process and we'll be happy to assist you!
Also, watch for your email inbox for our upcoming flyer and newsletter!
Sincerely,
Your Board of Directors