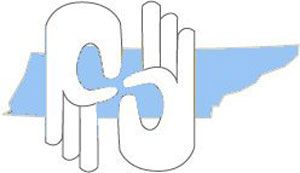 This is an in-person event.
Holiday Inn Express, Brentwood
5566 Franklin Pike Circle
Brentwood, TN 37027
United States
Region
Statewide,
Middle,
Northeast,
Southeast,
West,
East
The language differences in American Sign Language and spoken English require that interpreters employ various expansion and compression techniques to achieve message equivalency.  Expansion techniques are
used in order to make implicit information in the source language more explicit in the target language.  If interpreters are unfamiliar with expansion techniques, the resulting work will demonstrate unnatural phrasing, incorrect grammatical structures, and errors in production. The goal of this workshop is to expose interpreters to various expansion techniques and apply, through practice 3-4, specified techniques found in American Sign Language
Registration is Open:  http://tennrid.org/   Then, click on "Events/Workshops"
PRICES:
TRID MEMBERS:
Friday Evening Workshop only $40
Saturday All-Day Workshop only $80
Both Fri/Sat $120
NON-MEMBERS:
Friday only -$45
Saturday only -$110
Both Fri/Sat -$155
AT THE DOOR –REGARDLESS OF MEMBERSHIP STATUS:
Friday only -$50
Saturday only -$125
Both Fri/Sat -$ 175
TOTAL 1.0 CEUS - PENDING
CAPACITY: 40 people