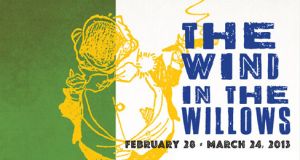 This is an in-person event.
Nashville Children's Theatre
25 Middleton St
Nashville, TN 37210
United States
View on Google Maps
Contact Phone
615-254-9103 (Voice)
Event Type
Theater,
Social Activities,
Children Programs
Saturday, March 16 is NCT open-captioned performance of The Wind in the Willows NCT's Copeland and Binkley blended Kenneth Grahame's plot and poetry with the music and lyrics of Gilbert and Sullivan, crafting a delightful confection that is absolutely sure to please. It is spring, and little Mole emerges from hibernation to explore the wonders of peaceful life along the riverbank with his new friend, Ratty. Peaceful, that is, until the irrepressible Mr. Toad develops a most unsavory obsession with...motorcars. Not even wise Old Badger can prevent Toad's disastrous dash down the road to ruin, and soon Toad is in jail and Toad Hall is in the hands of Weasels! Approximate Runtime: 65 minutes Open captioning uses a text display to provide a simultaneous transcription of dialogue, lyrics, and sound effects during a live performance. The service is open to everyone for viewing in a designated seating area. Open-Captioning is co-sponsored by Tennessee Captioning.