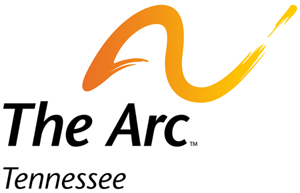 This is an in-person event.
Nashville Airport Marriott
600 Marriott Drive
Nashville, TN 37214
United States
Region
Statewide,
Middle,
Northeast,
Southeast,
West,
East
Event Registration (if available)
Event Type
Accessible Programs,
Conferences,
Workshops
SAVE THE DATE!
Thursday & Friday - May 25-26, 2017
World-class Keynote Speakers
Interactive Workshops and Educational Sessions
Exhibits of Disability Products, Services and Self-advocate Entrepreneur Wares
Wednesday Night Pre-conference Awards Banquet - $50 pre-registration required, 5/24/17, 6:00 pm, Capitol Ballroom
Thursday Night Dance - Free admission, open to the public, 7:00-10:00 pm, Cumberland Ballroom
The Tennessee Disability MegaConference is Tennessee's largest disability-specific conference for individuals with disabilities, families, and professionals.  At the conference, people share the latest information and innovations on many topics including housing, employment, education, health care, recreation and leisure, mental health, and others.  Continuing education credits are offered in many categories.  People attending make new friends and important connections as everyone works together to encourage the full participation of all people with disabilities in their own lives!
Theme:  Community+Collaboration=Success
Mark your calendar now to join us for the 2017 TN Disability MegaConference! The "Save the Date" flyer is available for download. Click the Publication Materials link. Please share MegaConference information with your contacts and check back often for updates!!
The Call for Presenter Proposals is now open! Click the Presenters link or the Program link for information on how to submit a proposal.
The temperature of meeting rooms throughout the conference center will be set at 72 degrees. Please dress accordingly and if you are cold-natured, dress in layers and bring a sweater or jacket.
Photographs and videos will be taken throughout the conference. Attendance constitutes permission to use images and videos of those at the event on this website, by sponsoring disability agencies and in other promotional materials.
This conference is FRAGRANCE FREE!  Please refrain from using perfumes, colognes, or scented personal products in consideration of people with chemical sensitivities.