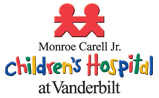 This is an in-person event.
Embassy Suites Cool Springs
820 Crescent Centre Dr.
Franklin, TN 37067
United States
Region
Statewide,
Middle,
Northeast,
Southeast,
West,
East
Email Address
danna.conn@vanderbilt.edu
Contact Phone
615-936-0262
Event Type
Conferences,
Deaf-Blind Programs
Presentation: The APH Intervention Continuum for Learners with Visual and Multiple Impairments
Throughout life, learning begins with the acquisition of sensory information. The APH continuum provides strategies and tools for addressing the sensory needs of learners with visual and multiple impairments as they develop cognitive, communication, and social skills at three levels. The Sensory Learning Kit addresses the skills needed for attention to and exploration of the people, objects, and actions that provide contexts for communication. SAM: Symbols and Meaning addresses the skills needed for the late sensorimotor, early preoperational stage where iconic symbols are used to label concrete referents: the people, objects, actions, and places seen and touched during high quality sensory experiences. Tactile Connections addresses the skills needed for using arbitrary symbols to communicate thoughts about abstract preoperational concepts.
Funding is available for 20 families with a child on the TN Deaf-Blind Census
$75.00 Registration for for Professionals
For more information, contact Danna Conn at 615-936-0262 or email danna.conn@vanderbilt.edu