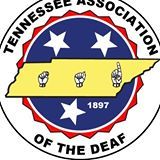 This is an in-person event.
DoubleTree Hotel
1770 Highway 45 Bypass
Jackson, TN 38305
United States
Region
Statewide,
Middle,
Northeast,
Southeast,
West,
East
Event Registration (if available)
Event Type
Conferences,
Featured,
Meetings,
Silent Gatherings,
Social Activities,
Workshops
Save the Date!
Theme:  "Learn from the Past - Live in the Present - Look to the Future"
Check back for more information!