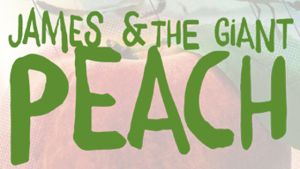 This is an in-person event.
Nashville Children's Theatre
25 Middleton Street
Nashville, TN 37210
United States
View on Google Maps
Contact Phone
615-252-4675 (Voice)
Event Registration (if available)
Event Type
Accessible Programs,
Children Programs,
Social Activities,
Theater

Music and Lyrics by Benj Pasek and Justin Paul
Book by Timothy Allen McDonald
Based on the book by Roald Dahl
Young James (orphaned when his parents were killed in a tragic rhinoceros accident) longs to escape the custody of his hilariously horrible aunts. When the backyard peach tree magically yields a fantastical fruit of preposterous proportion, James and a group of colossal creepy crawlers roll off together on a series of absurdly amazing adventures!  In addition to the wacky, wicked wit of Roald Dahl, this delicious new musical features a knock-your-socks-off score from the Tony-nominated Broadway songwriting team of Pasek and Paul. A perfect family treat for the holiday season!
Appropriate for families with children old enough to appreciate Dahl's delightfully bizarre writing style.
Approximate runtime: Approx. 75 minutes plus a 10 minute intermission at weekend performances.
Sunday, Dec 7th offers a sign-interpreted performance.