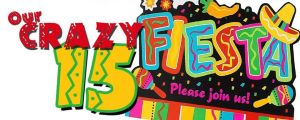 This is an in-person event.
Shamblin Theater
3909 Granny White Pike
Nashville, TN 37204
United States
Contact Name
Gate Communications
Contact Phone
615-974-7446 (Text)
Event Info / Registration Address
Event Type
Silent Gatherings,
Social Activities
Gate is having a BIRTHDAY PARTY... Our 15th birthday to be exact! We want to celebrate with the Deaf Community in Nashville! SO... come join us!
There will be dancing!
There will be Mexican food!
There will be cake!
There will be laughter.
SO PLEASE JOIN US!
We need you to RSVP if you are going to eat with us. Just text our office at 615-974-7446 and tell us 1) YOUR NAME and 2) HOW MANY PEOPLE will be attending. We will make sure there is food for you there. PLEASE REMEMBER... to eat, you need to RSVP!
Thanks for joining us! It's going to be a great night!