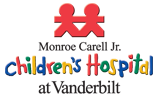 Region
National,
Statewide,
Middle,
Northeast,
Southeast,
West,
East
Contact Name
Suzanne Dinwiddie
Contact Phone
615-322-8279
Alternate Contact
Danna Conn
Alternate Phone
(615) 936-0262
Event Type
Deaf-Blind Programs,
Education,
Parent Programs,
Workshops
Tennessee Deaf-Blind Project (TNDB) is a federally funded program that provides families, educators, and other professionals with information and training to help improve outcomes for individuals, from birth through age 21, who have a combined hearing and vision loss.
This is a FREE online parent training focusing on the "Role of Interveners in Educational Setting".  It is primarily self-study but hosts are available to provide assistance. There will be several optional video sessions as well. The training will use Module 3 "The Role of Interveners in Educational  Settings" from the Open Hands Open Access (OHOA) Deaf-Blind Intervener Learning Modules. Parents will work at their own pace but commit to 1-2 hours of training each week for 5 weeks. 
Patti McGowan National Family Association for the Deaf and Blind (NFADB) and Peggy Malloy National Center on Deaf Blindness (NCDB) are hosting the training and will provide online support and feedback.
Parents will learn about:
The role of interveners
The principles of intervention
How interveners function as members of student's educational teams
To sign up, use this online registration form (note: if clicking on this link does not work, just copy and paste it into your browser). 
https://docs.google.com/a/mail.wou.edu/forms/d/1t0ihIoR8gz3Eq_StpT04chUIOEQuegxsN-KOhhPEh6o/viewform