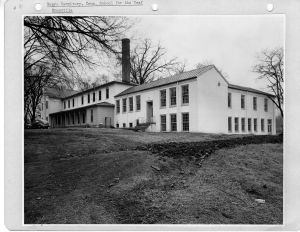 This is an in-person event.
Comfort Inn and Suites - Airport
4225 American Way
Memphis, TN 38118
United States
Region
Statewide,
Middle,
Northeast,
Southeast,
West,
East
Contact Phone
901-201-5873 (Video Phone)
Alternate Phone
901-691-9492 (Text)
Event Type
Featured,
Social Activities
The Banquet is from 6:30 pm - 12:00 am.
Cost:  Banquet
Adults:  $45.00  ($50.00 at the door)
Children (6 - 12 years old):  $20.00
Students with ID:  $20.00
Under 5 years are free with parents
Please come join us for our Buffet menu and hear the many Speakers (Old TSD Members) tell about the Good Old Days at Dear TSD in Knoxville, TN. We plan to give away door prizes, including a 24" flat screen TV. Afterwards, we will have a DJ play your favorite music so you can do your favorite dances!
Dress:  Formal or Casual.  NO Jeans or Tennis Shoes!
Hotel Reservations:  Please contact Comfort Inn (address above) at 1-866-460-7456.  Double Beds: $69/night; King Size Beds: $69/night. If you are handicapped, ask for a Handicapped room. Please tell them you are with Old TSD Reunion.
Payment:  Money Order or Cashier's Check Payable o:  TSD School Reunion.  No personal checks!  Send to:  3108 Emerald Street, Memphis, TN 38115. Please do not make checks payable to any person's name.
Book:  We plan to print a separate book with pictures of all of our old School members. Please send an old or new picture of yourself (with the year you entered and left old TSD). There will be a separate cost for this book.  Please send Lordy Smith your photos for the book NOW. Include your phone #, vp# or e-mail address.
Also, if you have other old pictures that you want to show off, please put them in a separate frame and label it with your name and we will put it on display. You can pick them up and take them back home with you.
T-Shirts for sale! $12.00  (Sizes:  S - M - L - XL - XXL - XXXL)
Please bring the entire family and all your friends!
Old School Photograph: From the Collection of the Tennessee State Library and Archives (on file at the Library Services for the Deaf & Hard of Hearing, Nashville, TN)