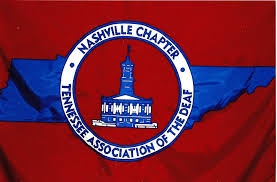 This is an in-person event.
Bridges for the Deaf and Hard of Hearing
935 Edgehill Ave.
Nashville, TN 37203
United States
View on Google Maps
Contact Phone
(615) 290-5211 (Video Phone)
Event Type
Meetings,
Social Activities
Nashville Chapter will have a meeting & potluck.  Please see flyer for more information! Door prizes and costume and dessert competition contest prizes will announce for two winners!!
10:30 am - Officers & Member's meeting
11:30 am - Bylaws and Nominations Voting
12:00 Noon - Potluck
1:30 pm - Dessert Contest
2:00 pm - Costume Contest
2:30 pm - Door Prize Drawing
4:00 pm - Event Ends
FYI - Families with children are welcome - Please contact Tracy t.duncan@tsdeaf.org or Brenda b.pond@tsdeaf.org