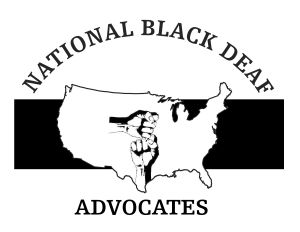 This is an in-person event.
Hyatt Regency Louisville
311 South 4th Street
Louisville, KY 40202
United States
The National Black Deaf Advocates (NBDA) will host their bi-annual conference in Louisville, Kentucky on August 4-9, 2015.
YES! is a summer youth program that introduces youth participants in the ages 13-17, who seek to improve their self-esteem, and leadership and motivational skills. Moreover, the participants would look up to Peer Advisors and consider them as their role models. There will be various activities, events, and workshops during a six-day periods where both Youth participants and a Peer Advisors get together to learn and understand NBDA's history and significant Black Deaf and Hard of Hearing issues.
NBDA is a non-profit organization founded in 1982. Since then, it has enriched the lives of Deaf and Hard of Hearing African-Americans through advocacy for educational, economic, social, and political advancement.
Please open the attached documents to read more about the Y.E.S.! Summit.  If you have questions or concerns regarding this don't hesitate to contact through email at youth@nbda.org.