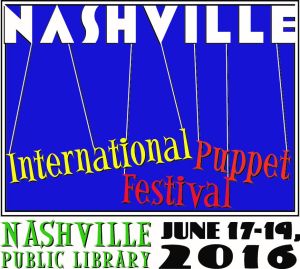 This is an in-person event.
Nashville Public Library
615 Church Street
Nashville, TN 37219
United States
Event Type
Accessible Programs,
Children Programs,
Featured,
Theater
The puppets are coming! Join the Nashville Public Library and puppetry troupes from six different countries on June 17-19 for the one-and-only Nashville International Puppet Festival 2016! Enjoy FREE shows, live music, food trucks and a parade on Saturday morning. For more information and to reserve your free tickets, visit the site!
There will be select shows interpreted, as well as featured silent shows. For a full schedule of accessible shows, download the official flyer!