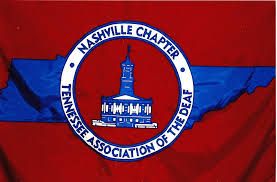 This is an in-person event.
Bridges for the Deaf and Hard of Hearing
935 Edgehill Avenue
Nashville, TN 37203
United States
Email Address
brenda.boaz-pond@nashville.gov
Contact Phone
231-290-5211 (Video Phone)
Alternate Contact
Steph Buell
Event Type
Silent Gatherings,
Social Activities
Let's come and socialize with us! We will have Christmas Potluck theme and fun activities. Most of us are Deaf/Hard of Hearing adults who prefer using sign language to socialize. Others are welcome to join us!
Please bring side dish to share. If you're not sure then contact us at NCTADevents@gmail.com.
Be there or Be square!
Check our Facebook page name: Nashville Chapter Association of the Deaf