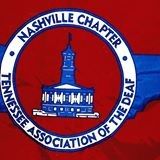 This is an in-person event.
Bridges for the Deaf and Hard of Hearing
935 Edgehill Ave.
Nashville, TN 37203
United States
Contact Name
Brenda Boaz-Pond
Contact Phone
615-290-5211 (Video Phone)
Event Type
Advocacy/Legal,
Silent Gatherings,
Social Activities
This organization is for mostly Deaf/Hard of Hearing adults who come to the meeting and socialize in American Sign Language.
We also like to advocate to the Deaf/HOH community. We will have potluck at around noon. If you are a member and bring the side dish it's free to enter.
If you're not a member then it will cost 5 dollars to enter. Membership fee per person cost $10.00. Come and Enjoy with us!!