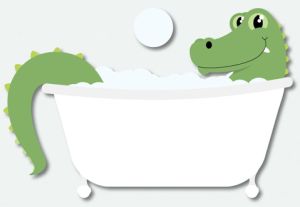 This is an in-person event.
Nashville Children's Theatre
25 Middleton St
Nashville, TN 37210
United States
Email Address
info@nashvillect.org
Contact Phone
615-252-4675 (Voice)
Event Info / Registration Address
Event Type
Children Programs,
Social Activities,
Theater
The Primm family moves into their new New York City apartment to find a crocodile living in the bathtub -- and what a croc he is! He's caviar-eating, saxophone-playing, loveable Lyle the Crocodile! Next-door-neighbor Mr. Grumps wants the Primms to ship the impeccably-mannered reptile off to the zoo, but Lyle's new family (and his old showbiz partner, Hector P. Valenti) bust him out of jail just in time to save the day for everyone. A joyful, hilarious stage adaptation of the picture book classic. Recommended for: All Ages Approximate Runtime: Approx. 60 minutes plus a 10 minute intermission at weekend performances We have free activities beginning one hour prior to each weekend performance. Arrive early to engage in the pre-show fun! Sunday, May 4th is a sign interpreted performance.