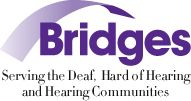 This is an in-person event.
Bridges
935 Edgehill Avenue
Nashville, TN 37203
United States
Contact Phone
615-248-8828 (Voice)
Event Info / Registration Address
Event Type
Meetings,
Silent Gatherings,
Social Activities
Mark your calendars for our first #IdeaExchange, Bridges' new monthly event where we set aside time to address YOUR questions, ideas, concerns...or just chat! We want to learn from YOU!! Schedule time with the staff member of your choice, and ask any questions you have or share your feedback and thoughts. Let us know what we're doing right, or how we might improve. If you forget to schedule time, just drop in!
Light refreshments will be served. We hope to see you there!