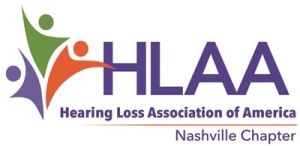 Online - Zoom
United States
Contact Name
Kate Driskill
Event Registration (if available)
Event Type
Accessible Programs,
Health & Wellness,
Meetings
Our usual virtual HLAA Chapter Meeting will take place using Zoom.  This is an online application that will allow us to see and talk with each other in a group.  You can use Zoom on your computer, laptop, or Smart Phone.
Our online meeting will start exactly at 1:30 pm (Central Time) but we advise all of you to join online around 1:15 pm to help you get set up earlier so that you are not experiencing technical issues.  As usual, we'll be offering our monthly drawings with prizes where 3 winners will be announced! To register for the monthly drawings, all you have to do is click on the Zoom link below and you will automatically be registered.
Please see information below to join our virtual Zoom Meeting next Saturday as you must all register in advance. We will follow up next week as a reminder:  
SPEAKER:
We are happy to have Dr. Rebecca Grome, Primary Audiologist and Owner of Ears 4 U Hearing Services in Nashville, TN, joining us as guest speaker. Her topic will be "Nontraditional Audiometric Assessment, OTC Hearing Aids and New TV/Telephone Accessories Compatible with Hearing Aids
Register in advance for this meeting:
https://us02web.zoom.us/j/81933366280
After registering, you will receive a confirmation email containing information about joining the meeting. Please try to join meeting between 1:15-1:2Spm so that others can have ample time setting up ZOOM before meeting will begin at 1:30pm.
CART and Interpreting will be provided! CART is available on a separate device per the link below:
https://tennesseecaptioning.1capapp.com/event/hlaa-nashville-chapter
Looking forward to seeing all of you!