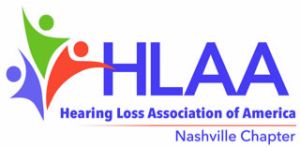 This is an in-person event.
Emmanuel Lutheran Church
1003 Hickory Hill Lane
Hermitage, TN 37076
United States
Event Type
Accessible Programs,
Meetings,
Social Activities
We meet the 2nd Saturday of each month. Come join us to socialize and learn about the topic of the day. a potluck lunch begins at 12:00 PM followed by a program at 1:30 PM. 
This will be our first Chapter meeting of the year.  We have a guest speaker this month -- Chapter member Albert Gass, Audiologist -- will speak on tinnitus.  If you hear ringing, roaring, or other sounds when no sounds are present, you will want to attend this meeting.  If you know others who would benefit from this information, please share it with them.  He will speak at 1:30 pm, and CART will be available. 
Lunch begins at Noon with soup and sandwiches, dessert and drinks.  Please bring a dish to share! 
This month is also our membership renewal drive for 2019 -- $10 for single, and $15 for married couples/families.  Please support our Chapter to provide CART, ASL interpreters, and expenses incurred from monthly meetings.  We really appreciate your support!
Meeting is at Emmanuel Lutheran Church, 1003 Hickory Hill Lane, Hermitage, TN.  In exchange for using their facilities, our members provide support for their food pantry ministry -- please bring non-perishable food, drinks, or toiletries.