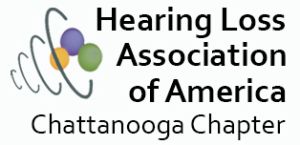 This is an in-person event.
Ronald McDonald House
200 Central Avenue
Chattanooga , TN 37403
United States
Contact Name
Betty Proctor, Bea Lyons
Alternate Contact
Dick & Nelda Twitchell
Alternate Phone
(423) 894-3138 (Voice)
Event Info / Registration Address
Event Type
Accessible Programs,
Education,
Meetings,
Social Activities
Audio Loop and Real Time Captioning at all meetings!
Topic: CapTel
Speaker:  Quinnon Taylor from CapTel will stop by to discuss how to get a CapTel phone and also if you are a cell phone user, getting Captel on your cell phone!
We will be discussing:
Additional Walk4Hearing fund possibilities
Plans for the 2015 Walk4Hearing Kickoff (new and exciting!!)
2015 Walk4Hearing updates
Please plan to join us Sunday, January 18 in the Ronald McDonald Community Room at 2pm!
Facebook: www.facebook.com/hearingchattanooga