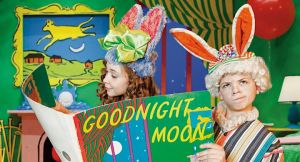 This is an in-person event.
Contact Phone
706-935-9000
Event Type
Children Programs,
Theater

Storyteller Productions presents:
Goodnight Moon- The Musical
Join us for a Pajama Party November 7th & 8th! Come at 6:30 for cookies, hot cocoa, and bedtime stories before heading into the theater! The musical will begin at 7:30 as our final bedtime story! The show will be Interpreted for the Deaf on Friday November 7th. Tickets are $15 for adults and $12 for children. To buy tickets go to colonnadecenter.org or 706-935-9000. For more information email storytellerchat@gmail.com.