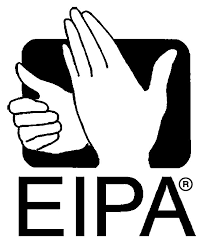 This is an in-person event.
Walker County Advancing Education Center
925 Osburn Road
Chickamauga, GA 30707-2847
United States
Event Registration (if available)
The EIPA is one of the options for obtaining and maintaining an Educational Interpreter License in both Georgia AND Tennessee. This FREE workshop will discuss the EIPA testing process for both the written and performance portions of the EIPA (emphasis will be given to the performance portion). This workshop will help you understand the process of registering and taking the test, what to expect on your testing day, and the components of the test. It will provide practice using the official Boystown practice materials and discussion of the rating sheet as well as with other activities. Questions will be encouraged!
Presenter: Jodi Upton, Ed:K-12, CoreCHI, EIPA L TA El Licensed in Tennessee and Georgia
TRID IS AN APPROVED RID CMP SPONSOR FOR CONTINUING EDUCATION ACTIVITIES. THIS PROFESSIONAL STUDIES PROGRAM IS OFFERED FOR .3 CEUS AT THE "SOME" CONTENT KNOWLEDGE LEVEL. THIS WORKSHOP IS APPROPRIATE FOR WORKING INTERPRETERS AND INTERPRETING STUDENTS •
Deadline for Registration: September 13, 2019
Register Here: https://tinyurl.com/y31tht7f