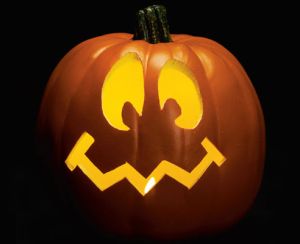 This is an in-person event.
Vienna Coffee Company
212 College St
Maryville, TN 37804
United States
Contact Name
Visual Communication Interpreting
Contact Phone
865-622-0999 (Voice, Text)
Alternate Phone
865-622-2299 (Video Phone)
Event Type
Accessible Programs,
Silent Gatherings,
Social Activities
YOU COULD WIN A $25 Gift Card to Walmart!
Friday Night Deaf Coffee Talk is an exciting PUMPKIN DECORATING or CARVING CONTEST!
Three categories:
Funniest Pumpkin!
Most Unique Pumpkin!
BEST VCI Colors Pumpkin!
*You MUST decorate and/or carve BEFORE you come to the event. ADULTS ONLY!
Oh...WEAR ORANGE AND BLACK in celebration of OCTOBER!
ALL who attend will receive a TREAT (no tricks).
Let's hang out in the warmth of the Vienna Coffee House with deaf friends and those who enjoy American Sign Language for coffee and chit chat.
GAMES will be available to play as well!