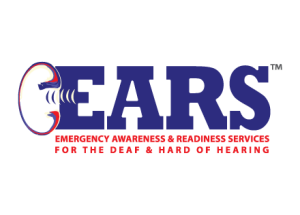 This is an in-person event.
Bridges for the Deaf and Hard of Hearing
935 Edgehill Avenue
Nashville, TN 37203
United States
Region
Statewide,
Middle,
Northeast,
Southeast,
West,
East
Email Address
sandy.cohen@nashville.gov
Contact Phone
(615) 862-5750 (Voice)
Alternate Phone
(615) 290-5213 (Video Phone)
Event Type
Emergency Preparedness,
Meetings
The Annual Meeting of EARS will be held.  Come hear about the exciting programming that has been taking place over the past year!
The EARS Consortium Meeting is held the fourth Thursday, every other month - in January, March, May, July, and September; and the third Thursday in November.
The EARS program exists to provide emergency preparedness training, appropriate early warning equipment, and the coordination of emergency services for the benefit of persons who are Deaf, Hard of Hearing, and Deaf-Blind.. If you have any suggestions or items you would like addressed at this meeting, please let the Consortium Chair know ahead of time. Visitors are welcomed and encouraged to attend. Please feel free to bring your lunch with you to the meeting.
If you are interested in becoming a member of EARS, please speak to the Consortium Chair or other board member at this meeting.