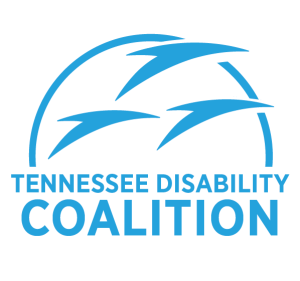 Region
Statewide,
Middle,
Northeast,
Southeast,
West,
East
Disability Day on the Hill is our chance to gather as a community and take part in the legislative process. For 30 years, the Tennessee Disability Coalition has connected Tennesseans with disabilities with their legislators to help state lawmakers understand the needs of the disability community. While the pandemic has meant that we are NOT meeting in-person, it has also provided a tremendous opportunity for Tennesseans from all over the state to meet with their representatives, face-to-virtual-face. The health, wellbeing, services and economics in the disability community have been disproportionately impacted by the pandemic and it's never been more important to participate. So, get ready to GO FURTHER!
1. LEARN to go further
"How to Advocate in the Time of COVID" Training Session
Thursday, February 25, 2021
12pm - 1pm CT (online-only)
Meeting with legislators virtually
Participating in legislative session and committee action 
Engaging with elected officials on social media 
Learning from thought leaders and political pundits
2. LISTEN to go further
Virtual Town Hall with Legislative Leadership
Thursday, March 11th, 2021
12pm - 1pm CT (online-only)
Legislative leadership speak to current disability policy issues
Members of the disability community ask the questions that matter most to them
3. ZOOM to go further
One-On-One Virtual Meeting with a Tennessee State Representative
This year since we are meeting virtually, Disability Day on the Hill 2021 is more accessible than ever for our community members all over the state of Tennessee. Schedule a zoom meeting with a representative NOW! Click on the "Schedule Your Virtual Meeting" button below, fill out the form, and we will set up your meeting!
If it your first time talking to a legislator or if you need a refresher course on advocacy CLICK HERE for some tips for your meeting.
Please register for one or more of the events by February 4th  REGISTER HERE:  https://www.tfaforms.com/4877116
Please schedule your meeting with a representative by February 25th  SCHEDULE YOUR VIRTUAL MEETING:  https://www.tfaforms.com/4866699
Swag Bag & Extras
All registrants will be mailed a 2021 swag bag & Advocacy Toolkit which includes information on hot topics and virtual advocacy AND a DDH 2021 t-Shirt! Even if we can't be together in person - we can look the part!