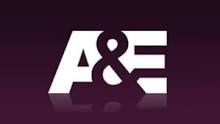 Your Television!
United States
Region
National,
Statewide,
Middle,
Northeast,
Southeast,
West,
East
Event Type
Accessible Programs,
Featured,
Parent Programs,
Social Activities
A & E is a cable television station.  This programs willl be broadcast at 7:00PM (CDT) and 8:00PM (EDT).
This new documentary special follows three predominantly deaf families as they raise their children in a hearing world. With many differing opinions about how deaf children should be raised swirling in the social consciousness, these families work to forge their own paths forward and combat the daily social stigmas many deaf people face. Executive Producer:  Marlee Matlin, Academy Award winner.
Watch a Preview:  https://www.aetv.com/specials/deaf-out-loud/preview-born-this-way-presents-deaf-out-loud