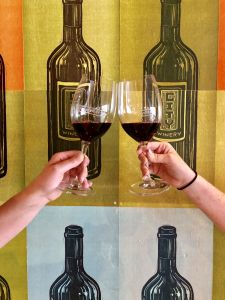 This is an in-person event.
City Winery
609 Lafayette St
Nashville, TN 37203
United States
Contact Phone
323-898-1067 (Voice, Text)
Event Registration (if available)
In honor of Deaf Awareness Month + Wine Education Week, City Winery Nashville is offering two interpreted wine experiences for the Nashville Deaf community!
⠀⠀⠀⠀⠀⠀⠀⠀⠀
Come see the winemaking facility and learn how wine is made from grape to glass, with sommelier Laura Grisham and interpreter Laura Brown! Then taste 4 wines made right here in downtown Nashville, paired with tasty meats and cheeses.
4:00 and 5:00 tours, only 20 spots available at each time, must have tickets!
4:00 tour https://citywinery.com/nashville/deafhardofhearingwinetour4pm.html
All are welcome, Deaf, Hard of Hearing, Interpreters, Hearing (must be 21+)! Please join us and SHARE to help us spread the word! We are so excited to lead the charge in providing an accessible wine event, I hope to see you there!