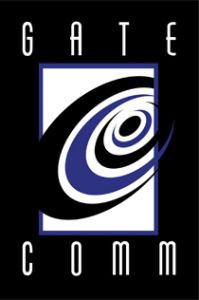 This is an in-person event.
Centennial Park
2500 West End Avenue
Nashville, TN 37203
United States
Email Address
thegateoffice@gatecommunications.org
Event Type
Featured,
Social Activities
Come Join Us for an Afternoon of Fun!
PERFECT FOR KIDS AND ADULTS!
Admission: FREE!
ARE ALL ACTIVITIES FREE?
Many activities are FREE! Some activities will require tickets for participation. Tickets can be purchased on site in cash or wristbands for "All Play" will be available.
​Activities:
​Pumpkin Bowling, Pumpkin Golf, Pumpkin Tic-Tac-Toe, Pumpkin Darts, Pumpkin Ring Toss, Pumpkin Hula-Hoop Toss, Pumpkin Crafts and More!
​And just for some added fun...
Bobbing for Apples AND Guess the Candy Corn
Pumpkin Pie Eating Contest & Scarecrow Costume Competition  with PRIZES
HOW DO I JOIN THE COMPETITIONS?
Up to 10 people can sign up on site for the Pumpkin Pie eating contest at 3:30 PM.
The Scarecrow Costume Competition will be held at 5:00 PM. Sign-ups for the competition are available on site until 15 minutes prior to the start of the competition. Prizes for both contests are available.
​LOCATION:  EVENT SHELTER. Curious where the Event Shelter is? If you are standing at the BACK of the Parthenon, look to your right, the Event Shelter is a covered area to the right of the back side of the Parthenon.
ANSWERS TO COMMONLY ASKED QUESTIONS:
WILL THERE BE PRIZES?
YES! Many of the activities will have prizes attached.
WANT TO HELP?
​
VOLUNTEERS NEEDED!
We need a large number of volunteers!
-  Photographers
-  Game Managers
-  Videographer
-  Setup / Tear Down Crew
-  Pick-up Trucks and Drivers
​
DONATIONS NEEDED!
Donations are definitely needed!
Pumpkins
Bales of Hay
More Pumpkins
More Hay
Lots of Pumpkins!
Lots of Hay!
Prize donations (ie: movie tickets, gift cards, $$ donations, etc!)
Food items (ie: apples, cookie decoration items, orange soda in glass bottles, etc.)
FULL LIST AVAILABLE AT THE GATE OFFICE
​*Note* We are looking for non-carved pumpkins. Pumpkins can be borrowed or donated.
Both hay and pumpkins can be dropped off directly at the event site November 16th prior to 1 PM.
Planning to donate/loan items? Please contact our office by Monday, November 11th, to confirm.
​CAN YOU HELP?
CONTACT OUR OFFICE AT:
615-435-8929 V   --  615-224-8058 VP  --  thegateoffice@gatecommunications.org