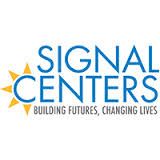 This is an in-person event.
Brainerd United Methodist Church
4315 Brainerd Road
Chattanooga, TN 37411
United States
Contact Name
Steve Powell
Email Address
powell@signalcenters.org
Contact Phone
423-629-4174 ext. 13 (Voice)
Event Info / Registration Address
Event Type
Accessible Programs,
Featured,
Meetings
A Deaf/Hard of Hearing Expo will be held on June 19, 2014 at the Brainerd United Methodist Church, 4315 Brainerd Rd, Chattanooga TN from
1:00 - 6:00 pm.  Sponsored by Signal Centers of Tennessee, Assistive Technology Services, the event will include speakers and exhibitors of assistive technology from all over the nation and state, as well as organizations/associations that provide services to the deaf and/or hard of hearing. The event is free and open to the public.