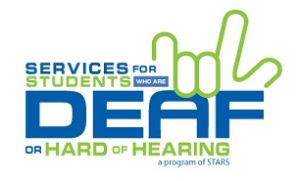 This is an in-person event.
YMCA Camp Widjiwagan
3088 Smith Springs Rd
Antioch, TN 37013
United States
Region
National,
Statewide,
Middle,
Northeast,
Southeast,
West,
East
Contact Phone
615-279-0058
Event Type
Accessible Programs,
Camps,
Career / Employment,
Social Activities,
Workshops
A free all-inclusive retreat at YMCA Camp Widjiwagan designed to guide high school students who are deaf or hard of hearing through the college and job application process. (Lots of fun activities too: Motivational speaking, recreational Activities, visual/hands on Learning, college recruiting, team building activities, and the opportunity to meet professionals who are Deaf or Hard of Hearing.) Saturday only registration is available.