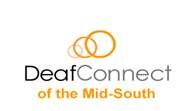 This is an in-person event.
DeafConnect
6045 Shelby Oaks Drive
Memphis, TN 38134
United States
Contact Phone
901-278-9307 (Voice)
Event Type
Accessible Programs,
Interpreting,
Sign Language Classes,
Social Activities
Don't forget about our Christmas Party on Tuesday night from 5 to 7 pm at DeafConnect. Come on out for games, photos, hot chili and soup. All are welcome and anyone can bring a dessert or side dish to share. See you then!