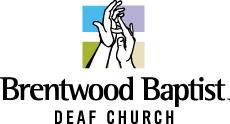 This is an in-person event.
Brentwood Baptist Deaf Church
7777 Concord Rd
Brentwood, TN 37027
United States
Email Address
campsummersign@brentwoodbaptist.com
Event Info / Registration Address
Event Type
Camps,
Children Programs,
Education
Throughout the 8 weeks of the summer during Monday –Wednesday the focus is on enhancing communication skills such as ASL, problem solving, decision making, team work, cognitive processing and much more If someone enters camp for the first time with little to no language, then by the end of camp they will have learned a lot about how they can communicate through sign language. Our staff is fluent in ASL and have experience with teaching children, whether hearing or Deaf, sign language.
On Thursdays and Fridays, they go on special field trips which have included swimming, volleyball, movies, boat days on the lake, Laser tag, visiting the Deaf library in Nashville, horseback riding, etc.
$300.00 for the summer