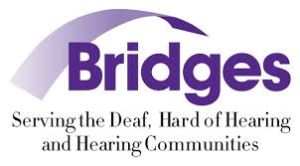 This is an in-person event.
Centennial Park
2600 West End Ave
Nashville, TN 37232
United States
Contact Name
Lacey Mathis
Email Address
LM@bridgesfordeafandhh.org
Contact Phone
(615) 800-2302 (Video Phone)
Alternate Contact
Bridges
Alternate Phone
615-248-8828 (Voice, TTY)
Event Info / Registration Address
Event Type
Education,
Social Activities
What is better than food, fun, and friends? That is what will be at the Better Speech and Hearing Month Picnic. This is an opportunity for the Deaf and hard of hearing community to cross age and location boundaries to meet and learn from each other. Open to Deaf and hard of hearing children, their families, and siblings!