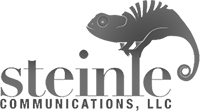 This is an in-person event.
Dobyns Bennett High School
1800 Legion Drive
Kingsport, TN 37660
United States
Contact Name
Deanna Steinle
Email Address
info@steinlecommunications.com
Contact Phone
(423) 863-5467 (Voice)
Wann's title as one of the most sought after and beloved performers in the ASL community, has grown into an industry and cultural household name. Combining side splitting adult humor, with heartfelt real life stories from his Coda childhood and teenage life, has become his comedic trademark among the ASL Community. Along with performing, Keith also does workshops and maintains his National Certification as an interpreter, NIC:Master and CI/CT and has been an artistic ASL consultant on video projects including the artist Sia.
The workshop will be held in the Little Theater.
.04 CEUs available
Cost:  $10
Please register and pay fees at the website link provided.