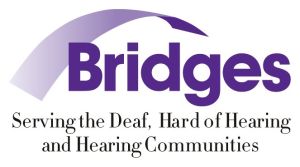 This is an in-person event.
EVENT CANCELLED
D
Bridges
935 Edgehill Ave
Nashville, TN 37203
United States
Email Address
em@bridgesfordeafandhh.org
Contact Phone
615-248-8828
This workshop will explore the prosodic properties of spoken language and how they impact the accuracy of voice interpretations. Participants will experience the manipulation of these properties in order to understand the changes in meaning that can occur with even minor fluctuations. Prosodic features that will be explored include: pauses, lengthening of vowels, tempo, volume, pitch, and more. The goal of this training is to provide specific strategies interpreters can immediately incorporate into their work to create interpretations that sound natural to the listener. 
This workship is worth .65 CEUs.
The presenter for this workshop is Laurie Cribb, CI, CT, SC:L NIC Master. After attending Maryville College in East Tennessee, Ms. Cribb began her career as a freelance interpreter in Knoxville. She has worked as a community interpreter for over 16 years and has served in staff, freelance, and VRS capacities. Ms. Cribb has presented numerous workshops on topics such as national certification test preparation, ethics, interpreting in religious settings, voice interpreting, and legal interpreting. She has held officer positions on the state (TRID) and local (NTRID) levels, and was the recipient of the 2006 Region II President's