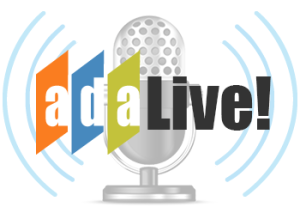 Region
Statewide,
Middle,
Northeast,
Southeast,
West,
East
TIME:  12:00PM (CDT); 1:00PM (EDT)
Captions (CC) are available by interactive transcript. On the day of the broadcast, Here is the link to listen, interactive transcript, and text version:  https://www.rev.com/transcript-editor/shared/YR2wIzF3iGtiFpfwcPIWDDkYYJtr7Qaz8ZKOn8De8z3Srlnki4bJAvKttqGCbAkZEF1YGDIAW-SOBfbl-HQpoZ6f7Nk?loadFrom=SharedLink  On the Air Today!
Description:
An important function of state and local governments is to help people prepare for and respond to emergencies. Making sure that state and local government emergency preparedness and response programs are accessible to people with disabilities is a critical part of this responsibility during the COVID-19 pandemic. Title II of the Americans with Disabilities Act (ADA) requires that state and local government programs and services are fully accessible and available to people with disabilities. Join us for this informative episode to learn about emergency preparedness and the ADA with our guest Robbie Kopp, Director of Advocacy and Community Access for ABLE South Carolina.
Resources:Episode 85 Resources: Emergency Preparedness and the ADA During the COVID-19 Pandemic
Speaker(s):Robbie Kopp, Director of Advocacy and Community Access ABLE South Carolina
Have a Question:Submit your questions for Emergency Preparedness and the ADA During the COVID-19 Pandemic
Plan. Prepare. Respond.
Make a list and keep important supplies with you.
Identify where you could go to shelter safely.
Listen and follow local news, weather reports, and social media.
**Keep in mind
You may need to adjust your emergency plan, supplies and actions based on the latest from your state, local officials and guidance from the Centers for Disease Control and Prevention (CDC) on the Coronavirus (COVID-19).
Featured Organization(s):
ABLE South Carolina
Able South Carolina (Able SC) is a Center for Independent Living (CIL)– a consumer-controlled, community-based, cross-disability nonprofit that provides an array of independent living services to people of all ages with all types of disabilities. Able SC challenges stereotypes, empowers disability rights, and leads social change. The majority of our staff and board of directors are individuals with disabilities, so we didn't just learn our mission, we live it every day!