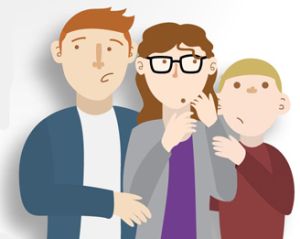 This is an in-person event.
Nashville Children's Theatre
25 Middleton St
Nashville, TN 37210
United States
Email Address
info@nashvillect.org
Contact Phone
615-252-4675 (Voice)
Event Type
Children Programs,
Social Activities,
Theater
Madeleine L'Engle's brilliant science fiction/fantasy adventure is brought to the stage with multimedia theatrical wizardry. On a dark and stormy night, young Meg Murray and her little brother Charles Wallace embark on a dangerous quest to find their missing father. Under the guidance of a mysterious trio, Mrs. Whatsit, Mrs. Who and Mrs. Which, they will journey beyond the confines of imagination to confront an inconceivable darkness. Only the power of love can save their father – and the universe – from the evil of IT. Approximate Runtime: Approx. 75 minutes plus a 10 minute intermission at weekend performances Sunday, Sept 29th offers a sign interpreted performance.