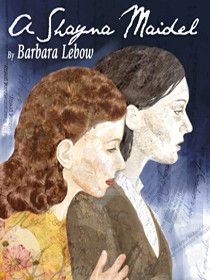 This is an in-person event.
Clarence Brown Theatre
1714 Andy Holt Ave
Knoxville, TN 37916
United States
Contact Name
Clarence Brown Box Office
Contact Phone
(865) 974-5161
Event Type
Accessible Programs,
Social Activities,
Theater
A powerful and deeply affecting portrait of a family in the aftermath of the Holocaust: two sisters, one a survivor of Nazi concentration camps, the other brought up as an American, meet in 1946 after a separation of almost 20 years.
For more information or to purchase tickets go to http://clarencebrowntheatre.com/plays/a-shayna-maidel/. 
*Captioning is provided at Clarence Brown on the first Sunday showing of each play at 2:00pm.