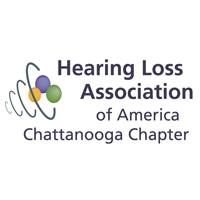 This is an in-person event.
Disabled American Veterans (DAV) Center
619 Memorial Drive
Red Bank, TN
United States
View on Google Maps
Contact Phone
(423) 837-7213
Alternate Phone
(423) 987-1112
Event Type
Accessible Programs,
Career / Employment,
Meetings,
Social Activities
Event Sponsored By: Hearing Loss Association of America Chattanooga Chapter                                                                                                                      www.hearingchattanooga.org
A "Heroes With Hearing Loss" Presentation
Program developed by Hamilton CapTel 
Free breakfast
Program and discussion
College information for veteran
Hearing Loss Association Display
​Heroes With Hearing Loss raises awareness and initiates meaningful dialog about shared hearing loss experiences among veterans, their families and friends-- the Heroes With Hearing Loss program is a platform of engagement, providing insightful solutions and successful lifestyle-focused results.
*A service officer will be present to assist with claims.