25th Anniversary Celebration of the ADA at the FRIST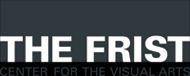 This is an in-person event.
Frist Center for the Visual Arts
919 Broadway
Nashville, TN 37203
United States
View on Google Maps
Event Registration (if available)
Event Type
Accessible Programs,
Social Activities
The Frist Center for the Visual Arts is having a FREE ADMISSION DAY Sunday, July 26 in celebration of the 25th anniversary of the passage of the Americans with Disabilities Act.

On Sundays, the café opens at noon, and the galleries open at 1:00 p.m.  There are docent tours, with interpreters, available at 1:30 p.m.