Event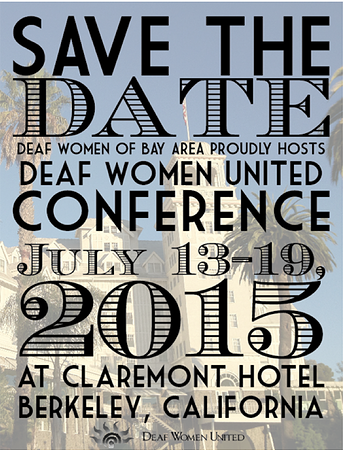 -
Deaf Women of Bay Area (DWBA) proudly announce that they have formally secured location and dates for the 2015 Conference!
Visit 2015 DWU Conference website to register, participate as a speaker, or just simply learn more about the event.
In the meantime, if you would like to receive email updates or join the committee, please contact the chair at DWUConference2015@gmail.com.
You can also keep track of updates by following: