SIGNAL CENTERS' ASSISTIVE TECHNOLOGY SERVICES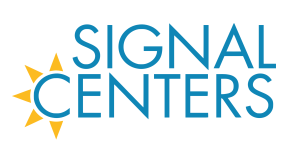 Description Of Services:
Signal Centers' AT Center provides assistive technology that modifies items in the home and workplace for individuals with disabilities to gain and maintain self-sufficiency. The focus of Signal Centers' Assistive Technology (AT) Services is to promote the incorporation of technology in the lives of people with disabilities. AT Services uses technology to empower people with disabilities, to give them control and to provide them with choices in all aspects of their lives. The AT Center is one of five Assistive Technology Resource Centers in the Tennessee Technology Access Program (TTAP). It is also one of forty certified Assistive Technology Resource Centers in the national Alliance for Technology Access (ATA).
Phone:
(423) 698-8528 EXT. 501 (Voice)