HEARING LOSS ASSOCIATION OF AMERICA, NASHVILLE CHAPTER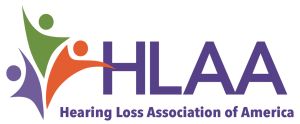 Description Of Services:
~~~ People Helping People ~~~ We are a friendly group of people with mild to profound hearing loss who meet once a month for fellowship and to share information. We would love to meet you! Spouses, family members, and friends are welcome too! Meetings are held the second Saturday of every month from 12:00p.m.-4:00p.m. at Emmanuel Lutheran Church. (Pot-luck lunch at 12:00 PM followed by meeting at approximately 1:00 PM). All meetings are open captioned and interpreted. Assistive Listening Devices are also available. Last Saturday, May 11th, we had elections for new officers. The new officers will be serving a 2 year term. The new officers are: Kate Driskill, President; Shari Koeper & Janice Martin, Vice-President, Al Gass, Secretary; and Tony Decha-Umphai, Treasurer. Congratulations to the new officers! Please check with Facebook or website for any updates information about the events. Thank You!
Dues:
$10 - Single; $15 - Family