FAMILY AND CHILDREN'S SERVICE/LIFEWORKS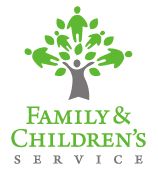 Description Of Services:
Individual family and group counseling provided by professionally trained staff including a therapist fluent in ASL. This voluntary, confidential service addresses problems that create family crisis, disturbed relationships such as marital conflict or parent/child difficulties, and life adjustment issues of adults and children, alcohol and drug/addiction counseling. Interpreting services as needed.
Hours:
8:00a.m.- 5:00p.m., M-F; Evenings by appointment
Contact Person:
Donna Johnson, Director of Counseling - When seeking counseling call (615) 340-9731(voice only) and ask for Schlitta Patton.