"MAMA MIA!"
Thursday, July 23, 2020 - 7:00pm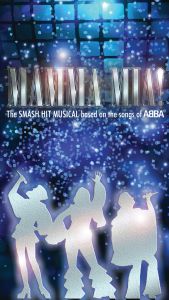 This performance will be live captioned!
People around the world have fallen in love with the characters, story, and music that make "Mama Mia" the ultimate feel-good show. Set on a Greek island paradise on the eve of a wedding, a daughter seeks to discover the identity of her father and brings three men from her mother's past back to the island they visited 20 years ago.The storytelling magic of ABBA's timeless songs propels this enchanting tale of love, laughter, and friendship, with non-stop laughs and infectious dance numbers. Rated PG for adult themes.*
Tickets:  $11 - $25 - Purchase online at the web link above
Tickets on sale NOW!