"DREAMGIRLS"
Thursday, June 4, 2020 - 7:00pm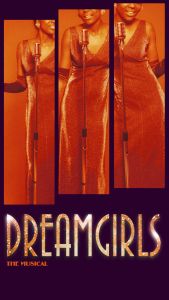 This performance will be live captioned!
This powerhouse musical was a Tony and Grammy Award- winning hit on Broadway that became an Academy Award-winning sensation. "Dreamgirls" celebrates the advent of R&B in the 1960s with a Motown-inspirred score and a moving look behind-the-scenes of the entertainment business. Experience all the onstage joy and backstage drama as an up-and-coming girl group learns hard lessons about love, trust, and what it takes to get to the top. Rated PG-13 for adult language and situations.
Tickets:  $11 - $25 - Purchase online at the web link above
Tickets on sale NOW!