AGATHA CHRISTIE'S "THE HOLLOW"
Thursday, March 19, 2020 - 7:00pm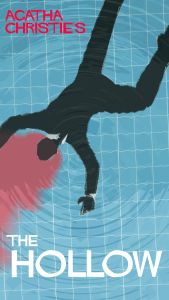 This performance will be live captioned!
An unhappy game of romantic follow-the-leader explodes into murder one weekend at The Hollow, the home of Sir Henry and Lucy Angkatell, arguably Christie's finest comic grande dame. Dr. Cristow, the Harley Street playboy, is at the center of the trouble when, assembled in one place, we find his dull but devoted wife Gerda, his mistress and prominent sculptor Henrietta, and his former lover and Hollywood film star Veronica. As the weekend progresses, so does the list of potential suspects when Cristow is shot dead.  *Rated PG for brief violence. 
Tickets:  $11 - $25 - Purchase online at the web link above
Tickets on sale NOW!