HLAA, CHATTANOOGA CHAPTER MEETING
Sunday, March 15, 2020 - 2:00pm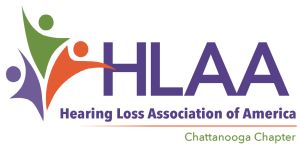 Refreshments are provided and meetings are always captioned! For those of you who have telecoils in your hearing aids, the room is looped.
We will welcome Dr. Meghan Johnson (and hopefully Dr. Doug Leining, M.D.) to discuss cochlear implants, which can now be done locally in Chattanooga. Previously, the closest surgery centers for CI's were located in Nashville, Knoxville, and Atlanta. Adding Chattanooga to the mix is a way to serve our area, including bordering counties in Georgia and Alabama.
Do you have a friend or relative with hearing loss? Invite them to come along too!
The meeting will be held in the Community Room.