HLAA Nashville Chapter Meeting
Saturday, February 8, 2020 -

12:00pm

to

3:00pm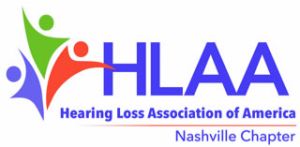 Please join us as we begin our first meeting of the new year, 2020.
Guest Speaker: Jonathan Gray, Business Manager, CaptionMate - A new, mobile, captioned phone application
Please join us for a time of fellowship, fun, food, and door prizes. We will have a "SOUPer Bowl Cook-Off' contest with hearty soups. If you would like to participate in the contest, bring your favorite soup in a Crockpot or pot. Your soup will be given a number card, and you will label the name of your soup on that card. We will have judges to taste, vote, and announce the winner of the best tasting soup. The winner will receive a prize. If you do not wish to enter the contest, please bring crackers, breads/butter, appetizers, desserts, or drinks to share.
*Items needed for Emmanuel Lutheran Church's Food Pantry: Pop Tarts and Pop Top Cans (no vegetables}

* Items needed for ShowerUP, serving those experiencing homelessness by providing showers, hygiene resources and personal care with mobile shower units. Items can be motel or travel size soap, body wash, shampoo/conditioner, toothbrush/toothpaste, non-alcoholic mouthwash, shaving cream, feminine hygiene product, deodorant,£omb/brush, or washcloth. Bring items to Karyn Menck at the meeting.